Well as always leaked images & rumours for iPhone 7 have started surfacing, this video rounds up all the expected features in the new iPhone 7. It is expected to launch in 2016, bringing in a new design and new features.

Expected Features:
1. Thinner design but similar to iPhone 6s
The iPhone 7 is expected to be thinner than the iPhone 6s, with Apple using the elimination of the headphone jack, advances in chip packing technology, and a slimmer Lightning port to cut down on the thickness of the device. Rumors suggest the iPhone 7 will be between 6.0mm and 6.5mm. Apple's current iPod touch, one of its thinnest devices, measures in at 6.1mm, compared to 7.1mm for the iPhone 6s and 7.3mm for the iPhone 6s Plus.
2. Better 12 mpx camera with sharper focus.
3. Dual-lens camera for iPhone 7 Plus: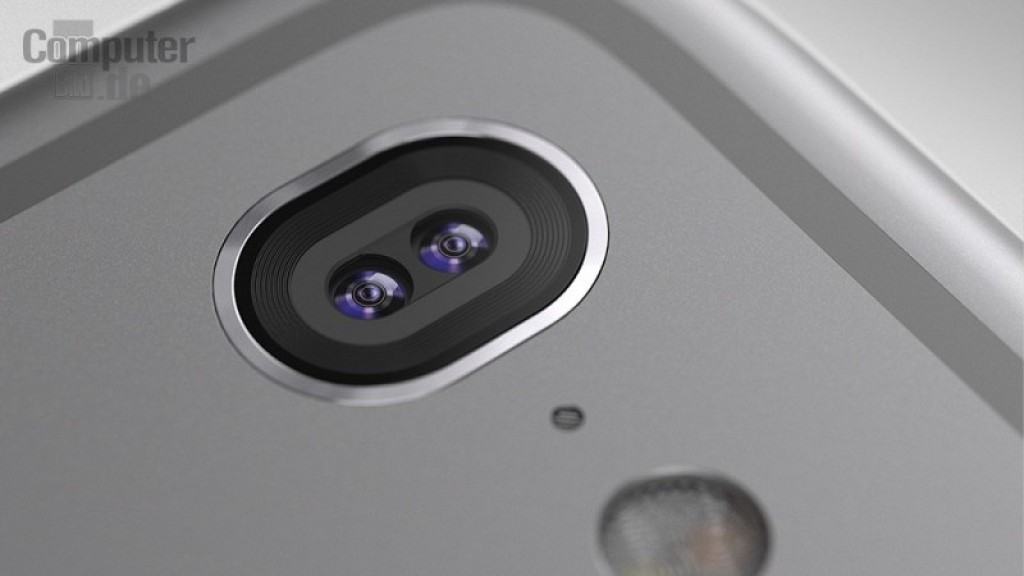 Apple is rumoured to be working on at least one version of the iPhone 7 Plus that includes a a 12-megapixel dual-lens camera system that takes advantage of technology Apple acquired through the purchase of Israeli camera company LinX Imaging last year. Image quality in the iPhone 7 Plus could be greatly improved with the introduction of a dual-lens system, narrowing the gap between photos taken with the iPhone and those taken with a more robust DSLR cameras.
Dual Lens concept is also evident from the leaked iPhone 7 case

4. No headphone jack, high quality audio via lightning connector
Apple may be able to decrease the thickness of the iPhone 7 by eliminating the headphone jack and instead adopting an all-in-one Lightning port that will support both charging and music playback with Lightning-equipped headphones.
With the iPhone 7, headphones will need a Lightning connector or a 3.5mm jack-to-Lightning adapter to connect to the Lightning port on the bottom of the phone. The device will also support wireless Bluetooth headphones.
5. Wireless Charging
With the Lightning port being used for music playback, there will be no way to charge the iPhone 7 while headphones are plugged in, which has sparked some speculation about wireless charging. According to one rumor, Apple is exploring wireless charging technology that could potentially be included in the iPhone 7.
While Apple is said to be looking into wireless charging for the iPhone 7, there is no guarantee the feature will make it into the finished product. It is also not clear what method Apple would use to implement wireless charging.
6. Fast Charging
7. Faster A10 or Intel processor
8. AirPods: Bluetooth Headphones
9. RAM
According to another prediction from KGI Securities analyst Ming-Chi Kuo, the iPhone 7 and the iPhone 7 Plus may have differing amounts of RAM. The smaller 4.7-inch iPhone 7 may ship with 2GB of RAM, while the larger 5.5-inch iPhone 7 Plus may ship with 3GB RAM.
10. No waterproofing.
Read More:
http://firstcrush.co/2016/01/apple-ditching-the-headphone-jack-in-iphone-7/